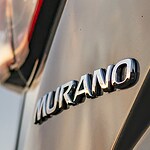 As one of the leading AWD crossovers on the road today, the new Murano from Nissan boasts some of the most impressive performance features in the market. Discover why these features all lead to a better car ownership experience today.
One of its most impressive performance features is its all-wheel drive train. The AWD feature gives you better control in every driving condition. Because power comes from all four wheels, you can easily drive on smooth city surfaces, as well as rocky mountain trails, gravel roads and even dirt paths in fields and pastures.
Another impressive performance feature found in the Nissan Murano is its hill start assist. This feature lets the Murano climb even the steepest of inclines with ease. It maintains power to the engine when going up steep hills and spares your engine and gas mileage from excess wear and tear. You also avoid having to step on the accelerator.