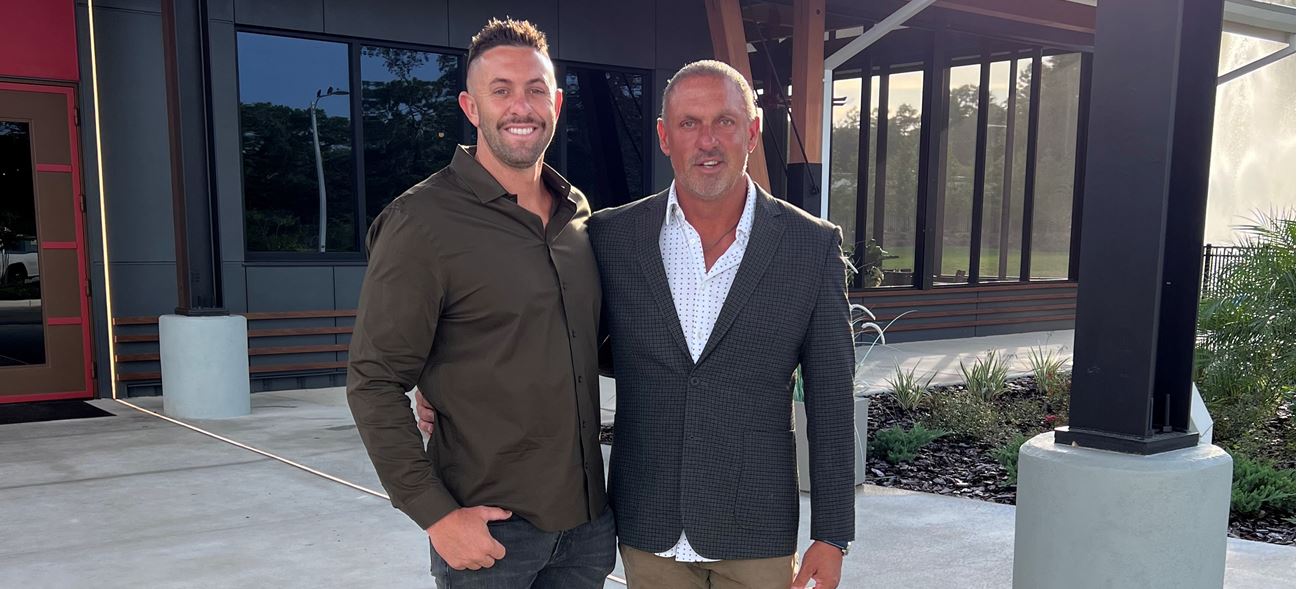 About David: sourced from The Chronical
David Maus is living the American dream. 
Born and raised in a working-class town in Ohio, Maus set his eyes on another lifestyle entirely; and through a lot of blood, sweat and hard work, he managed to do the impossible: to turn his dream into a reality. Although his career path started with managing a small golf equipment store in Orlando, fate had other plans, and in 1993, Maus was approached by a frequent customer - the general manager of a local car dealership. 
After much deliberation, Maus decided to give the automotive industry a spin - pun intended - and, as the general manager had predicted, he excelled at it. As they often do, dreams began to change and Maus set his sights on owning his own dealership; a feat, which he accomplished only 10 years later. 
David Maus Toyota of Longwood opened in 2003, followed three years later by a secondary location in Sanford, Florida. Maus took the stores to new heights, generating business beyond his expectations and propelling his career and interests further. Since then, Maus opened several other locations across Central Florida before setting his sights on the Nature Coast. 
Today, Maus is the proprietor of both the New Port Richey and Crystal River Nissan dealerships, as well as Maus Nissan of North Tampa, Maus Nissan of Brooksville, and Maus Acura of Tampa.But David Maus' interests go well beyond selling cars. In 2004, he launched the David Maus Foundation - a not-for-profit organization that focuses on raising funds for local charities with an emphasis on children's concerns. The foundation was formed after Maus experienced a medical emergency within his family, leading him to discover the amazing work that charities, such as the Ronald McDonald House, offer for families with sick or injured children. This was the pivotal moment that led to the creation of the foundation. The foundation places a strong focus on leveraging dollars for the charities it supports. The organization's board members and event workers are all volunteers, many of whom are dealership employees and family members. When it comes to funds raised, Maus said the checks go straight to the charities - not the foundation's pockets.
"Call it what you want," Maus said. "Make an effort, make a difference. Just pay it forward." The largest fundraiser currently on the roster for the foundation is the annual celebrity golf tournament, entering its 18th year. The event benefits the Ronald McDonald Houses of Tampa Bay and Central Florida, the Crohn's and Colitis Foundation,  Camp Oasis, Autism Society of greater Orlando, Camp Boggy Creek, Make-A-Wish, Florida Children's Hospital and many more, through the tournament and silent auction held every year. Past celebrity participants include former NFL quarterback Vinnie Testaverde, retired Major League Baseball player Barry Larkin and Johnny Damon, PGA golfer Fulton Allem, and former World Wrestling figure Ricky Santana and King Tonga. There are also many events that David and the Foundation participate in throughout the year supporting local charities within the community. Maus feels strongly about getting involved in the community. "Try to make a difference," he said. "Giving your time is just as important as, or more so, than donating money." Elisha Neubauer: For the Chronicle